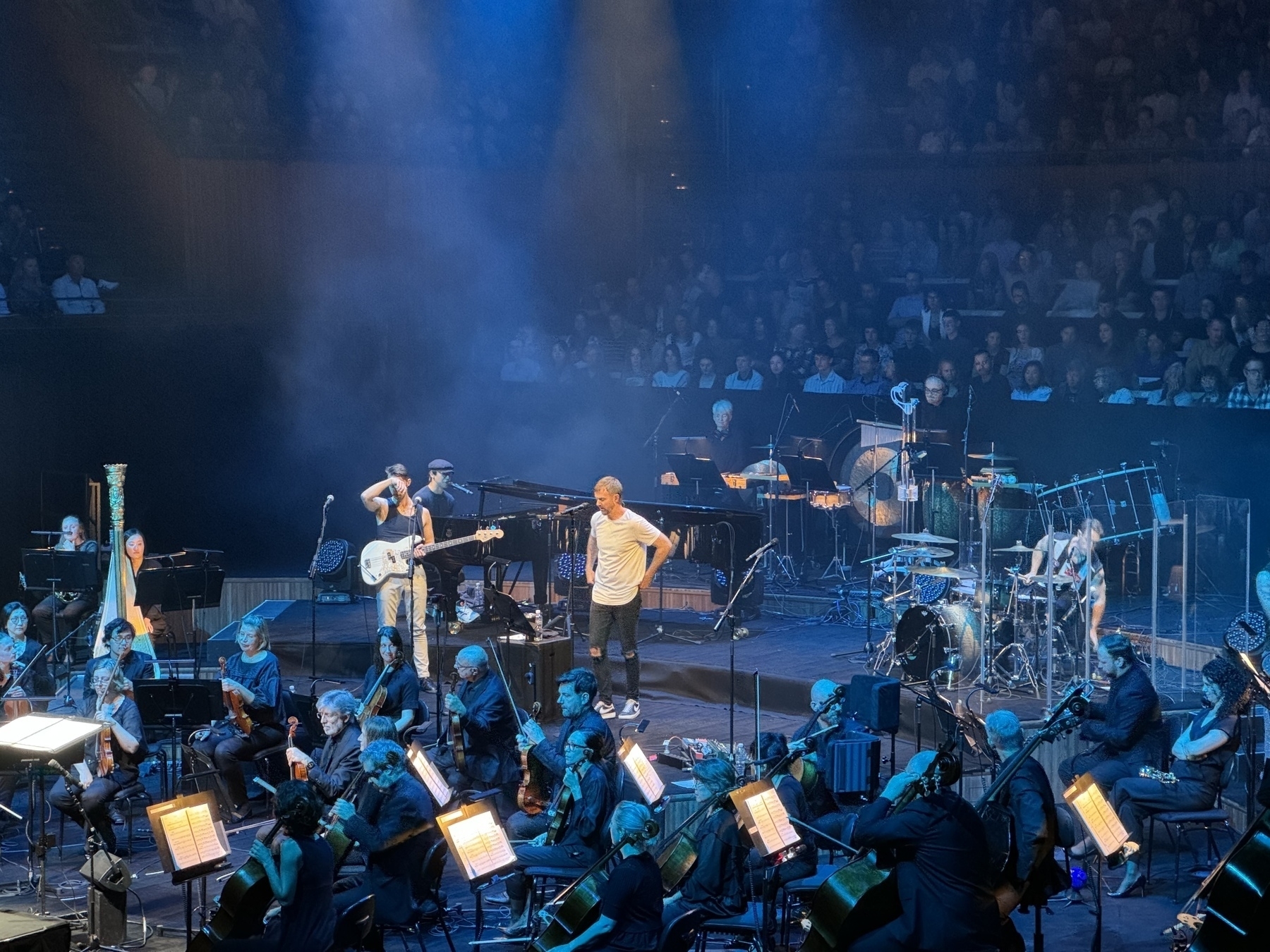 Home after seeing Birds of Tokyo play at the Opera House with the Sydney Symphony Orchestra. It was phenomenal.
The band were having lots of fun (for most of the show) and the SSO was amazing as always.
A couple of tracks gave me tingles, making the hair stand up on the back of my neck it was so powerful. They did a cover of Johnny Cash's cover of NIN's _Hurt_that blew my mind.
Personal favourite track My darling, my son managed to bring a few tears as well.
The only question mark around the whole show was that the guitarist had a bit of a clash with one of the trumpet players in the second half. I missed what happened to start it, but for a couple of songs the guitarist was fuming.
The music wasn't impacted, but it did draw my attention away from the actual performance ace.
Overall though, probably one of the best shows I think I've seen. Certainly the most moving rock concert I've ever experienced.